Posts Tagged 'water conservation'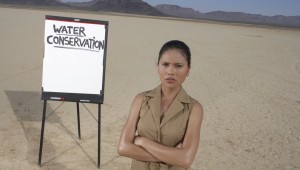 STATIC
Environmental groups wasted water — from their tear ducts — after the Texas Water Development Board appeared to give short shrift to conservation efforts when it released a list of spending priorities to the Associated Pres...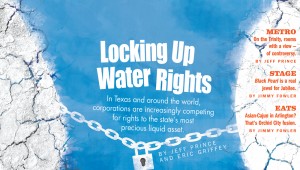 In Texas and around the world, corporations are increasingly competing for rights to our most precious liquid asset.


JEFF PRINCE AND ERIC GRIFFEY
When corn crops in Texas played out in the mid-20th century, farmers started planting newer strains. When oil wells went dry, wildcatters learned new techniques and drilled new wells. But what are we going to do in Texas when w...