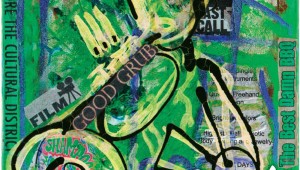 Fort Worth Weekly
Tour of Fort Worth Institutions Despite the seemingly endless revolving doors on West 7th and the slick come-lately joints headed for the new Waterside development, you can find some of our town's best stories in the restaura...
Last Call
My friend Mike told me they're making wine in Alpine now. "Alpine, Texas?" I asked. Really? Because although I've never been there I think I know a few things about the place: It's near where Giant was filmed. It's ...
Kristian Lin
A film with an interesting subject rather than an interesting film, Bottle Shock dramatizes the event known in wine circles as the Judgment of Paris.