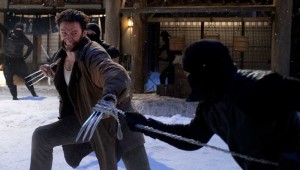 A meditation on The Wolverine and sagging summer tentpoles.


KRISTIAN LIN
Last month, Steven Spielberg and George Lucas made waves in the world of cinema by questioning the sustainability of Hollywood's current economic model. The directors didn't really say much that other economists and industr...
A local tattoo parlor also houses an impressive collection of movie props and costumes.


COLE WILLIAMS
Plenty of kids and kids at heart will be dressing up like their favorite super-heroes this weekend, and some fans of the genre make their devotion even more permanent — with tattoos. But imagine going to get a tattoo of, say,...