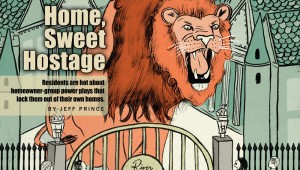 Residents are hot about homeowner-group power plays that lock them out of their own homes.


Story and photos BY JEFF PRINCE
Bullets sliced into Tim and Becky Morton's east Fort Worth home after a drive-by shooting in 2009. It was a terrifyingly close call — police dug bullets from the walls in the children's room afterward. No arrest was ever ...