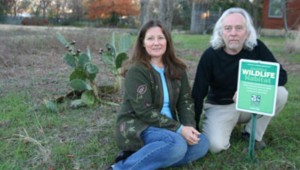 Jeff Prince
Nobody is prouder of their front yard than Don and Debora Young, East Side environmentalists and unofficial caretakers of Tandy Hills Natural Area. Their yard is a canvas of native grasses and wildflowers that represent how the...
Don Young took on city hall over the height of his front yard and won.


JEFF PRINCE
Fort Worth's Code Compliance Department will present the city council with a new tall-grass policy in a few weeks and suggest some tweaks to the grass ordinance, which regulates things like plant placement and height. As resi...