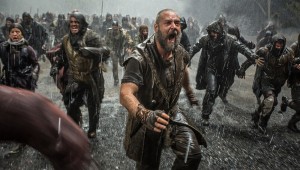 There's a lot to like, especially the creative license, in Darren Aronofsky's epic.


STEVE STEWARD
Has Darren Aronofsky long held a desire to make a Lord of the Rings movie? Because Noah bears a lot of stylistic similarities to Peter Jackson's trilogy of fantasy adaptations. For one thing, Noah's world mirrors the one fr...
A bunch of Fort Worth scribes collaborate on a Western that hits more often than it misses.


Books
A baker's dozen of Texas writers have set egos — and some might say common sense — aside to write a collaborative novel (which might be better described as a novel of unexpected outcomes) about the adventures and misadven...