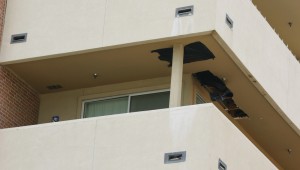 Though residents pay a pretty penny at Century Colonial Park and Gallery 1701, some say they're being left high and not dry.


Jeff Prince
"Location, location, location." That old adage fits Century Colonial Park Apartments to a T. Or to a tee box. This 350,000-square-foot complex on Rogers Road offers 257 units within easy walking distance of Colonial Country...
Static
Neighbors along the path of a DFW Midstream gas pipeline in south Arlington haven't been happy with the noise and disruption accompanying the construction work. Now several residents say the construction is causing damage to ...