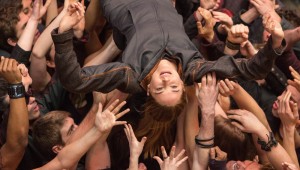 The latest YA sci-fi best seller is a hit movie, but is it good?


KRISTIAN LIN
I think the ideal time to see Divergent is when you're a teenager. This dystopian science-fiction saga based on Veronica Roth's best-selling novel is all about teens sorting themselves out. Literally, the future society the...
Gallery
Gallery 414′s current show is entitled Showdown, in which the work of eight artists with divergent artistic philosophies is placed in dialogue, with Harmony Padgett's abstract paintings contrasting with Lorrie McCla...