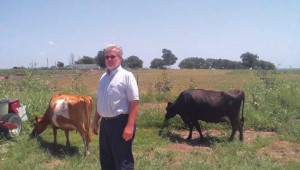 Local officials and raw food advocates are at loggerheads over unpasteurized milk.


EDWARD BROWN
Eldon Hooley wasn't really sure what he was being charged with by Fort Worth's consumer health department when he walked into municipal court last Wednesday. All that the owner of Rosey Ridge Farm knew was when and where he...
Gas drilling waste is getting spread all over Texas farmland.


ERIC GRIFFEY
When Tim and Christine Ruggiero bought their dream home on 10 acres in Decatur six years ago, they imagined their daughter riding horses and taking in the clean country air. The last thing they imagined was that all three of th...