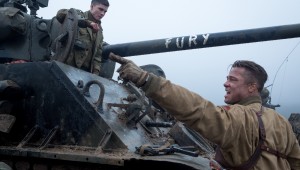 The World War II drama Fury is exhausting and not in a good way.


KRISTIAN LIN
I rather liked David Ayer's last film, the 2012 found-footage cop drama End of Watch. The financial success of that movie has allowed him to make Fury, a World War II film on a much bigger budget. Unhappily, the current movie...
Listen Up
The metal womanifesto has been set in stone now for some 20 years, ever since Doro Pesch headed Warlock towards the halls of the mountain king and Lita Ford kissed herself deadly.