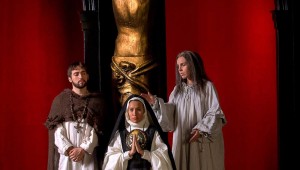 Fort Worth Opera's With Blood, With Ink wrings beauty out of tragedy.


EDWARD BROWN
Composed by Daniel Crozier with a libretto by Peter Krask, With Blood, With Ink poses a centuries-old question: Can art palliate human tragedy? Many people find comfort in socially conscious art. Works like the Oklahoma City Na...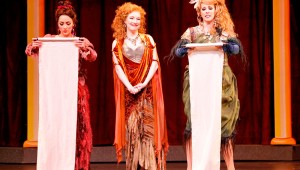 Fort Worth Opera puts on local theater's best (non)sex comedy.


KRISTIAN LIN
For most of the second act of Mark Adamo's Lysistrata, or The Nude Goddess, most of the men on stage have gigantic, visibly bulging erections. That's the first thing you need to know about this opera version of Aristophanes...