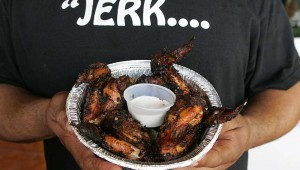 This newish Arlington eatery serves up a traditional Jamaican experience.


EDWARD BROWN
It's a shame Caribbean cuisine is such a rarity here. Jamaican dishes offer an array of flavors as complex as the cultures that have influenced the island nation. Fortunately, the recently opened Stay C's Jamaican Cuisine &...
A Taste of Jamaica beckons from Southwest Fort Worth.


JIMMY FOWLER
The tiny restaurant on the west side of I-35W near Berry Street has had several names over the last few years: Betos American Caribbean, Exodus Caribbean, and, since a new owner took over about seven months ago, A Taste of Jama...