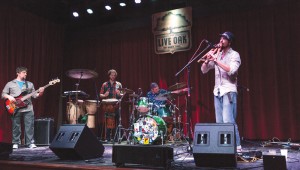 The veteran Fort Worth songwriter has a new album and a possible acting career on the horizon.


Jasun Lee
Daniel Katsuk is always looking for ways to spark an emotional response from his audience. The renaissance man dabbles in about a dozen creative outlets, including writing, acting, and yoga. Songwriting is still his bailiwick, ...
Last year's scariest horror movie is the Spanish import The Orphanage.


Kristian Lin
A look back on 2007′s horror movies doesn't exactly reveal an embarrassment of riches.
Big Ticket
For all of you who were outraged when Pan's Labyrinth lost the Best Foreign Film Oscar to The Lives of Others, you can see the latter film this week and take comfort in the fact that it's pretty good, too. And if that doesn...