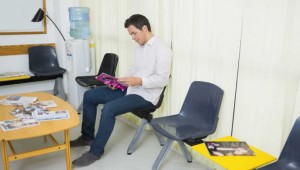 People in doctors' waiting rooms are already worried. Must they also bear the pain of politics?


KEN WHEATCROFT-PARDUE
Due to my wife's recent medical problems, I've become an expert of sorts on doctors' waiting rooms. This niche ecosystem is filled with a cross-section of humanity, trending toward the elderly but also including more than...
Static
Over the weekend the last of the inventory of the Pate Museum of Transportation went under the gavel. Amid the sounds of live music and the smell of barbecue, RM Auctions, a renowned firm of auto auctioneers, sold off the car c...