Over the weekend the last of the inventory of the Pate Museum of Transportation went under the gavel. Amid the sounds of live music and the smell of barbecue, RM Auctions, a renowned firm of auto auctioneers, sold off the car collection that prominent Fort Worth businessman A.M "Aggie" Pate started some 40 years ago with his meticulously restored 1929 Packard (which sold this time for $79,000). In all, more than $1.9 million was raised for charity.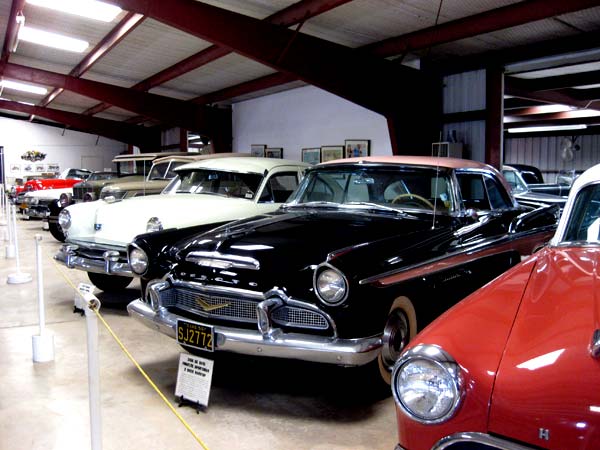 The top seller, as predicted by Donny Doyle of RM, was the 1935 Aston Martin MK II. The car went for $187,000, double the pre-sale estimate. Following closely on the high-priced collector cars list were a 1934 Pierce-Arrow that went for $139,700, a 1967 Shelby GT 500 Mustang Fastback, and a 1903 Cadillac, each of which brought $99,000. The Checker taxi that Lee Harvey Oswald rode in sold for $35,750 and is on its way to Illinois to the Historic Auto Attractions Museum for their Kennedy collection.
Other parts of the car collection also produced a few surprises. The 1938 Longhorn car was a crowd favorite at the museum, a hand-built, one-of-a-kind monstrosity that rolled on 10-inch tires. It's on its way to India for a shocking $37,400. The 1800s-era chuckwagon went for a surprising $13,750. Communist-bloc cars also proved popular: The Soviet Zim limousine sold for $26,400 (more than five times the estimate), and a 1975 Trabant, an automobile that epitomized the dreariness of Communist life, drew a winning bid of $4,400.
The cars weren't the only thing on the block on Saturday. A chapel, complete with historical marker, sold for $4,000. A giant scale model of a Boeing 707 jet liner sold for $5,175, and the little yellow submarine that generations of kids had climbed on went for $460. All kinds of memorabilia ranging from magazines and books to models and car parts brought in bids as low as a $1 for a box of aircraft magazines to a bronze sculpture for $8,625.
Pate turned his private car collection into a museum so that children would be able to see firsthand the history and artistry of the transportation industry, and the place never charged admission. In keeping with this mindset, all proceeds from the auction will go to the Pate Foundation for distribution to local charities.