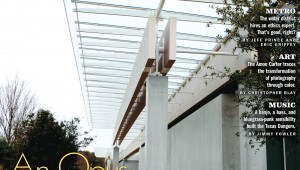 The Kimbell's new pavilion is a subtle homage to the Kahn original.


EDWARD BROWN and ANTHONY MARIANI
The Kimbell Art Museum building, designed by legendary architect Louis I. Kahn and opened in 1972, is one of the finest examples of Modern architecture in the world. Quietly confident and commanding, the Kahn building, as it'...