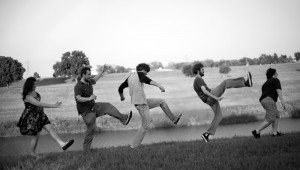 Supremely talented and sweet, this geeky quintet is thriving.


ERIC GRIFFEY
It's a safe bet that not many bands around here take the stage and perform the theme to Doctor Who, the video game soundtracks to Tetris and Super Mario Bros., or jaunty Bach fugues. But during a recent show at Lola's Saloo...
The TCU festival recruits a top-notch talent to tackle one of The Bard's greatest characters.


JIMMY FOWLER
If any Shakespearean character deserves to be rediscovered by contemporary audiences, it's Rosalind from As You Like It (probably written in the year 1600). Literary critics and amateur bardolators alike have long been infatu...