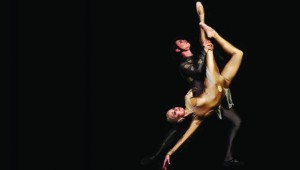 Modern choreography finds Texas Ballet Theater in fine form.


LEONARD EUREKA
For a small regional company with a modest budget, Texas Ballet Theater rarely ceases to amaze, producing performances that are grand and memorable. Since artistic director Ben Stevenson took over 10 years ago, bringing with hi...
LEONARD EUREKA
Last weekend at Bass Performance Hall, there were many bright spots in Texas Ballet Theater's season-opening performance of The Russian Masters, a repertory program that showed some of the company's strengths in fam...