Last weekend at Bass Performance Hall, there were many bright spots in Texas Ballet Theater's season-opening performance of The Russian Masters, a repertory program that showed some of the company's strengths in familiar and not-so-well-known ballets. Chief among the glowing moments was Leticia Oliveira's spectacular romp through the Corsaire pas de deux, Carolyn Judson and Lucas Priolo's heart-wrenching account of company director Ben Stevenson's romantic Three Preludes, Lonnie Weeks' exhilarating leaps and stylish dancing in The Flames of Paris duet, and Carl Coomer and Judson in the lilting waltz of George Balanchine's Serenade.


But a tentative feel clouded much of Friday's program, which wasn't helped by the blaring recorded musical accompaniment. (With TBT's inability to afford live music this season — and with picketers from the Dallas-Fort Worth Professional Musicians Association outside Bass Hall all weekend — you'd think that care would have been taken to make the situation as painless as possible for everyone involved. Think again.)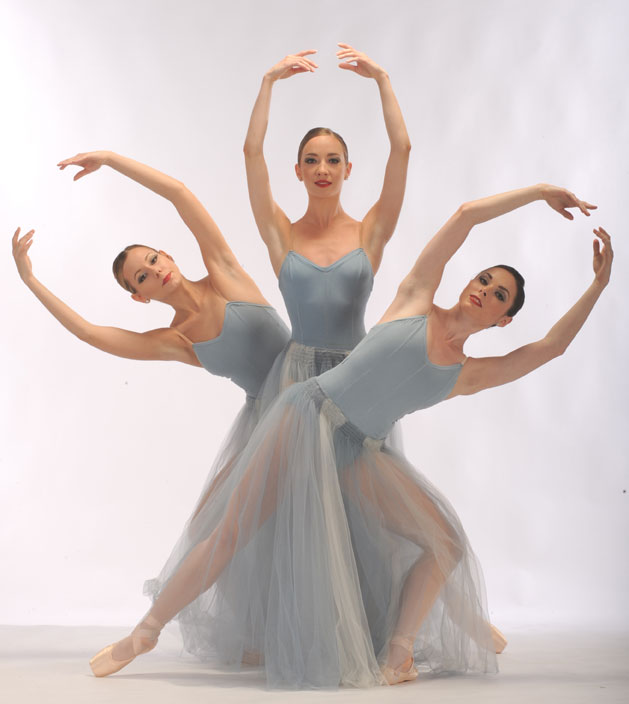 Sunday's performance found the company back on track and working at the high level we've come to expect. Oliveira continued to amaze, throwing in double and triple revolutions in her 32 fouette turns that had to be seen to be believed. Eddy Tovar, making his company debut, was her efficient partner as the Corsaire — though he was curiously bland in his portrayal of the fiery brigand. All of the steps were there, but the energy level was somewhere around his ankles. The 16 ballerinas in the Serenade corps, given the task of dancing choreography that even after 75 years is still some of the most varied and comprehensive around for large ensemble work, looked more comfortable and in sync than they were on Friday. On Sunday, they provided a ravishing look at Balanchine's haunting view of Tchaikovsky's "Serenade for Strings."
Heather Crosby, in her first major assignment with TBT, danced the Three Preludes with Coomer on Sunday, and she's a charmer with a lot of promise. She is technically secure but, more importantly, sensitive and expressive. The ballet traces the romantic journey of two dancers who meet at a practice barre, fall in love, and explode in joy in a rousing finale that includes some punishing lifts for the male dancer. The ending is a one-arm killer that Coomer elected not to attempt on Sunday. Pianist John Owings of the music faculty of Texas Christian University handsomely played the three Rachmaninoff preludes on which the ballet is based.
The program closed with the exuberant "Polovtsian Dances" from Alexander Borodin's opera Prince Igor, a rarely seen ballet that tends to look old-hat now but was a sensation in 1909 Paris. Back then, choreographer Michel Fokine replaced the ballerinas in white tutus and toe shoes to which the public was accustomed with sultry, bare-tummied slave girls in harem trousers, yards of veils, and dance slippers. Polite courtly dances gave way to savage-looking warriors from the Russian steppes, throwing themselves into rollicking folk dances that must have been eye-openers to the rest of Europe. Americans were introduced to the music in the 1953 Broadway musical Kismet, which became an MGM film spectacle two years later. Stevenson's re-creation of Fokine's original choreography isn't original but is said to be in the same spirit and style as 1909. In any event, TBT's version brought cheers from the audience and was a successful way to end the program.
Van Cliburn Winner Shines
Nobuyuki Tsujii, the diminutive 21-year-old blind pianist who ran off with a gold medal at the recent Van Cliburn International Piano Competition, returned to Fort Worth last week for a solo recital as part of the Cliburn at the Bass series. From a purely technical point of view, the experience was awesome. Not only was he accurate, but he also drew the broad outlines of the music clearly and tastefully.
Since he can't see a score and finds the Braille system cumbersome, Tsujii has developed a unique way to learn a piece. He memorizes the music by listening to practice tapes of each separate hand. How he navigates the keyboard without getting lost is something else again. His playing is just about blip-free, as it was last week.
And we're talking seriously difficult music – the Beethoven "Moonlight" and "Appassionata" sonatas and a Chopin series that included some Mazurkas, some nocturnes, the first Ballade, and the Andante Spianato et Grande Polonaise Brillante – music that flies all over the keyboard, calling for crossed hands and troublesome leaps.
Putting aside the staggering achievement of being able to play at all, Tsujii's performance seemed not unlike that of other precocious 21-year-olds: great thunderous sound in the heroic sections (perhaps too much so for Beethoven) and a delight in the acrobatic possibilities, but with limited feeling and musical insight in introspective moments. Nothing really personal stands out. As he matures and grows emotionally, Tsujii has the technical equipment to make us sit up and take notice. Right now we can only admire his perseverance and fortitude in pursuing a career that would normally be closed to him. The Cliburn jury can be applauded for acknowledging Tsujii's personal triumph by advancing him to the finals, but you'd be forgiven for questioning the awarding of a gold medal just yet. — L.E.