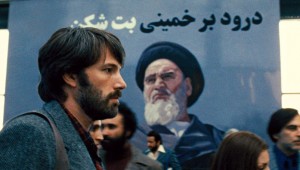 Would-be filmmakers are the driving characters in these thrillers.


KRISTIAN LIN
By coincidence, the titles of both movies this week refer to movies within the movies. Neither Argo nor Seven Psychopaths is really about the filmmaking process — the first throws up a nonexistent movie as a smokescreen for a...
Downtown's western gateway is exploding — with ignition from the east.


Dan McGraw
If Fort Worth is "Where the West Begins," then the road to the true west has always been West Seventh Street. Leading out of downtown and across the Trinity River, it has always been an important spoke in Fort Worth...