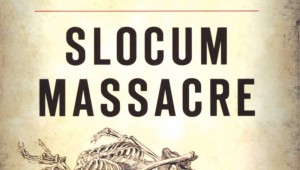 In a new book, Fort Worth's E.R. Bills shines a light on the 1910 Slocum Massacre.


MARGARET ALLYSON
Nobody really knows why a group of white men went on a killing spree in the small East Texas town of Slocum in 1910. And until recently, nobody seemed to want to remember the shameful incident. Erroneously reported by some news...
betty.brink
In a night of unimaginable horror in late July of 1910 in Slocum Texas, a massacre of unarmed black farmers, shop owners and their families was carried out by armed whites, many who were members of the Ku Klux Klan. In the smal...