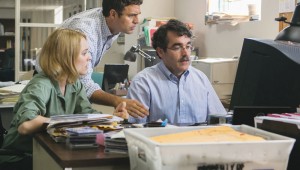 A new film calls down the Spotlight on a buried church scandal.


Kristian Lin
People are calling Spotlight a journalism drama, but you've probably seen too many movies about journalists that are adulatory or wildly inaccurate or just plain bad. So I'm calling Spotlight a detective movie in which jour...
Big Ticket
This week's Night & Day spotlight falls on charitable events, some of which take advantage of the spring weather while others move indoors. The outdoor events kick off on Wednesday with the Fort Worth CAN Academy Celebrit...