This week's Night & Day spotlight falls on charitable events, some of which take advantage of the spring weather while others move indoors. The outdoor events kick off on Wednesday with the Fort Worth CAN Academy Celebrity Golf Tournament, a tourney with a shotgun start that aims to reduce the number of high-school dropouts.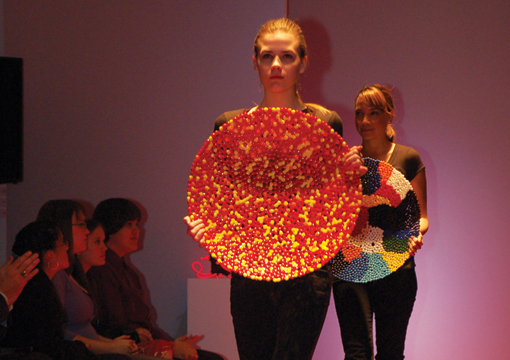 You may want to wake up early on Saturday morning to participate in the Zoo Run, a 5K event to benefit Fort Worth Zoo. If walking is more your speed, head down the street for the March for Babies, which will raise funds for the March of Dimes.
If the physical exertion sounds tiring, the Pocket Full of Arts fund-raiser on Saturday evening at Arts Fifth Avenue will turn the spotlight on Hip Pocket Theatre. People who care more about glass art than avant-garde theater may want to hit Vitro Moda 3, a "fashion show" featuring glass art from SiNaCa Studios, which is putting on the event at Fort Worth Community Arts Center. Rose Marine Theater, meanwhile, is hosting a Casino Night for itself with a 1920s theme and a silent auction. Winding it all up on Sunday evening is the Big Taste of Fort Worth, a pricey cooking contest at the downtown Hilton to benefit Big Brothers Big Sisters. Whether it's the cause or the event that motivates you, this week is a great time to be charitable.
Check Calendar for times, dates, locations, and prices for the above events.