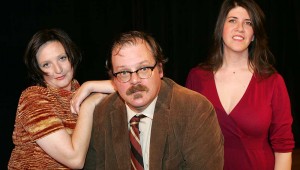 Local modern troupe tackles the legend's wily Old Times.


JIMMY FOWLER
Much has been written about the enigmatic, vexing work of British playwright, screenwriter, director, and Nobel Laureate Harold Pinter, who died in 2008 at the age of 78. He began his career on the 1950s London stage, writing c...
Jimmy Fowler
Live, improvisational jazz isn't scary, it needn't be excessively mathematical or theoretical, and it doesn't require a college degree to be enjoyed.