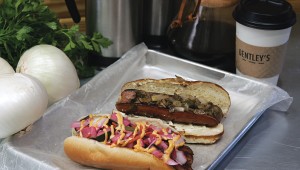 Bentley's' ambitious take on a few comfort classics fits right in on the Near Southside.


Lauren Phillips
If you can remember the days when the only hot dog to be found on West Magnolia Avenue came from BJ Keefer's, the street's newest restaurant may cause you to reflect on how far the area has come. Bentley's' triple conce...
Last Call
I hate to admit it, but you notice a lot more things when you're sober. Now obviously, a lot of this has to do with the fact that alcohol is an intoxicant, and when you're giving your gray matter a booze bath, your judgment...