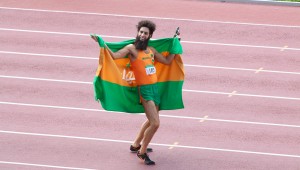 Sacha Baron Cohen is such a dic in this constraining comedy.


KRISTIAN LIN
I jumped the gun on calling this once before, but now it truly appears that Sacha Baron Cohen has become too famous to keep making guerrilla-style comedies by going undercover and portraying buffoons for the benefit of unsuspec...
Jagshemash! A Kazakh bumbles through America in this fitfully amusing satire.


Kristian Lin
There's nothing like a movie that sparks an international incident, especially the one bearing the unwieldy title of Borat: Cultural Learnings of America for Make Benefit Glorious Nation of Kazakhstan. When Kazakh president N...