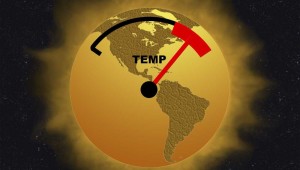 'Twixt the devil and a big hot world.


GWYNNE DYER
There are, we are told, only two options: We stop burning fossil fuels before our carbon dioxide emissions drive the planet's average temperature up by a full 2 degrees Celsius, in which case we will push the world into the b...
Recasting the fight over carbon emissions could help save the planet.


Gwynne Dyer
The United Nations climate summit in Cancun ended on an upbeat note last week. Once again there was no global deal reached on cutting greenhouse gas emissions, although there may be some hope for the longer run.