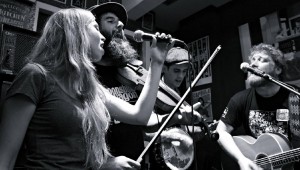 Keegan McInroe
My name is Keegan McInroe, and I am a singer-songwriter from Lubbock who's been living in Fort Worth off and on since 2001 when I began my four years of study at Texas Christian University. Over the course of my ten-plus ...
Maybe Marie Antoinette didn't deserve the guillotine. Her new movie certainly doesn't.


Kristian Lin
Sofia Coppola's third film, Marie Antoinette comes trailing bad buzz from Cannes this past summer, where a largely French crowd greeted it with boos and hisses. It's easy to see what they didn't like. The director's les...