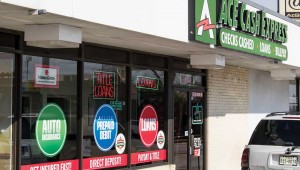 A nonprofit says many of the high-interest lenders are illegally seeking to put borrowers behind bars for debt.


COHE BOND
The right to not be imprisoned for debt has been guaranteed to Texans since the adoption in 1836 of the Republic of Texas Constitution. But that hasn't stopped some payday lenders in recent years from illegally filing theft-b...
The restaurant-and-a-movie concept goes upscale but is still down to earth, produced by Metro Cinema + Indigo Grille.


Brian Abrams
The restaurant-slash-movie-theater concept hasn't really taken off here. To sup-and-screen somewhere other than at our beloved Ridgmar Movie Tavern (comfortable, solid neighborhood grill fare), we Tarrant County folk have to ...