Posts Tagged 'malpractice'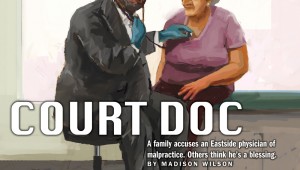 A family accuses an Eastside physician of malpractice. Others think he's a blessing.


Madison Wilson
Diane Rimert wasn't a great mother. Being great isn't necessarily easy while battling mental illness. Rimert was bipolar. On good days, she would take her twin sons fishing in Montana, moments that the now-adults cherish. O...
Jenna Fischer finally gets the starring role in this indie drama.


KRISTIAN LIN
Steve Carell isn't the only star of TV's The Office with a movie out this week. Jenna Fischer charmed millions of viewers portraying the sweetly downtrodden receptionist on that show, but she's never come close to having ...