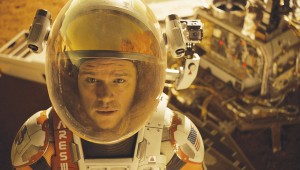 The Martian is the Apollo 13 of our generation.


Kristian Lin
Of late, directors the caliber of Christopher Nolan and Brad Bird have made science-fiction spectacles engineered to lift our spirits and turn our faces to the skies again but only wound up falling on their faces in Interstella...
This animated sci-fi kids' flick goes wrong in many ways.


KRISTIAN LIN
Last week, we had the incredible burst of experimentalism that was Rango, a defiantly old-school 2-D animated film that nevertheless ventured fearlessly into territory untapped by kids' movies. This week, Mars Needs Moms, a 3...