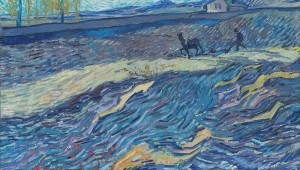 The first family of Fort Worth has an eye for (sometimes experimental) detail.


Laurie Barker James
Recent exhibits at the Kimbell Art Museum have included works from the Musée d'Orsay, the Metropolitan Museum of Art, and private collections around the country. The Kimbell's latest hails from closer to home. Much closer....
Jimmy Fowler
  This week's "Art" page is a profile of Fort Worth painter Jo LeMay Rutledge, who after many years of doing commissioned work for Cowtown society is now getting her first solo show at Artspace 111. Farm to Marke...