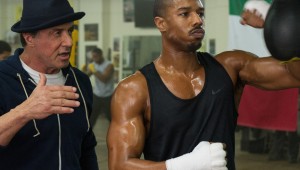 This new Creed is one I can believe in.


Kristian Lin
For whatever reason, I never got invested in the Rocky series. I haven't even seen most of the sequels. So perhaps I'm being presumptuous when I say that Creed is an addition it can be proud of. Then again, I'm assuming m...
Listen Up
On its new seven-song album, Like I Do, Backside Pick delivers a tight, scholarly mix of sounds, including something reminiscent of a high school marching band, with trumpet, trombone, and saxophone.