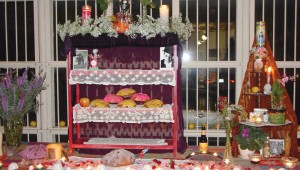 KRISTIAN LIN
WED ▪ 29 There will be a Spanish flavor when UNT Concert Orchestra gathers for its performance this evening. Clay Couturiaux will conduct Manuel de Falla's Suite No. 2 from his ballet The Three-Cornered Hat and Chabrier's...
KRISTIAN LIN
Remember two weeks ago when I said Jennifer's Body was the funniest horror movie since Shaun of the Dead? I was too quick on the trigger. Zombieland bears a much stronger resemblance to Edgar Wright's 2004 gem. Then...
An overrated zombie flick grows staler in a sequel set 28 Weeks Later.


Kristian Lin
Think it's depressing being American these days? Try being British.