The industrial pollution spewing near Midlothian and blowing across North Texas is all too familiar to Fort Worth Weekly readers.
This newspaper has helped publicize problems related to Midlothian cement kilns over the years. Much of the work has been done by regular folks banded together as Downwinders at Risk.
A longtime soldier in the fight is Alexandra Allred, whose novel Damaged Goods is being released this month by The Writer's Coffee Shop Publishing House.
"When my son became ill, I was convinced the toxic waste being dumped near our home was the cause," Allred said in a press release. "When I brought my concerns to the local politicians, they introduced me to the loopholes that allow toxic waste to be dumped in our back yards. I hate loopholes."
Allred is a wife, mother, former U.S. Olympic bobsled champion, black belt, and author who has made numerous trips to Washington, D.C. to speak before the U.S. Environmental Protection Agency and to meet with politicians.
"The competitive beast in me came out when certain senators refused to talk to me because they were taking money from the polluters," she said.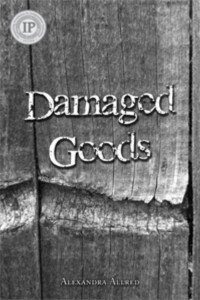 Her book promises a "tension-filled read that will inspire and empower you to pay closer attention to your community and our planet."
Damaged Goods is currently on sale through The Writer's Coffee Shop Publishing House, and will be available via major online retailers on Oct. 11.