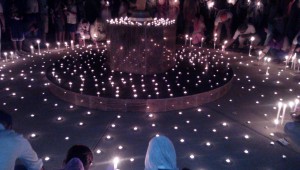 ZACK SHLACHTER
In the wake of the attack Sunday on the Oak Creek, Wisc., gurdwara, the media discourse has largely added insult to injury. Anyone who turned to television for continuous coverage of the attack had only one option, CNN. Unfortu...
E. R. BILLS
In the last few years the number of suicides involving active-duty American troops has skyrocketed. In addition to engaging the enemy, a growing number of our soldiers are fighting themselves. And they're losing.
The politically aware action thriller The Kingdom has something for everyone.


Kristian Lin
The Kingdom is the fourth movie directed by Peter Berg, and it's obviously his bid to join that elite club of filmmakers whose action thrillers appeal to both the popcorn-eating masses and the socially conscious moviegoers.