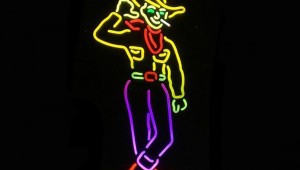 HearSay
It started with Eric. My buddy was the first among our crew of borderline dangerous jackasses to quit smoking. This was maybe seven or eight years ago, when it seemed the whole world lit up. Grandparents, little sisters, Cambod...
Static
OK, it's time for New Year's resolutions: Lose weight; check. Cut back on the vino; check. Be kinder to strangers; check. And … die quicker from cigarettes; check.
Steve Steward
I've been drinking in this town for about 10 years. I wouldn't say I've been to every single watering hole, but I've been to a lot of them. After all this time and all those bars, the same thought crosse...