Posts Tagged 'Fort Worth music'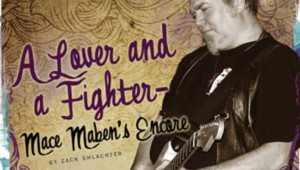 Mace Maben's Encore


ZACK SHLACHTER
Mace Maben hadn't sung in a year when he got a call to join his friends Eddie Miller and the Heavy Hitters onstage at the now-defunct Ridglea Jazz Café. There wasn't much anguish in the decision to take the offer — it wa...
Telegraph Canyon builds its rep by racking up the miles.


JEFF PRINCE
Put yourself in Telegraph Canyon's shoes. Seven band- members drove a thousand miles from Fort Worth to Chicago to play a gig at the historic Park West Theater not long ago. The show went great. Made new fans. Earned mone...