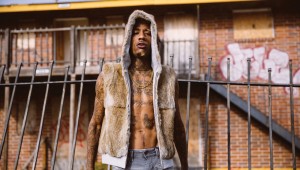 Solo Lucci is poised to be hip-hop's next superstar.


JEREMY HALLOCK
Last month, Chris Brown's seventh album, Royalty, debuted at No. 3 on the Billboard charts. When the R&B stylist's label, RCA, started taking pre-orders a few weeks before the release date, the single "Wrist," featu...
Jeff Prince
If not for the mammary gland seen 'round the world, we wouldn't be enduring tired old acts such as The Who during the Super Bowl telecast. Ever since Justin Timberlake got grabby with Janet Jackson, prompting a "wardrobe ...