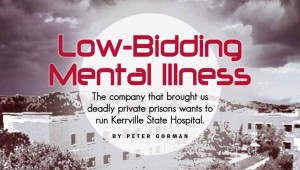 STATIC
Static is ec-static. The Texas Department of State Health Services has turned thumbs down on the proposal by GEO Care, the mental health arm of the GEO Group, the private prison giant with an atrocious history of prisoner abuse...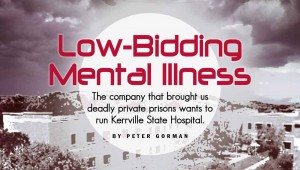 The company that brought us deadly private prisons wants to run Kerrville State Hospital.


PETER GORMAN
State-run mental health facilities in Texas never have an easy ride: Funding is always tight, and many of them have had problems through the years. But the state hospital in Kerrville, according to advocates and regulators, has...