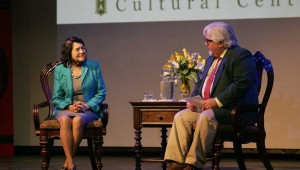 Dolores Huerta's life proves that yes, you can.


PETER GORMAN
She's been jeered, arrested, beaten, smeared. She's on just about every website devoted to ferreting out socialists and Communists in our midst. She's also been feted, cheered, and given the Presidential Medal of Freedom....
Big Ticket
Written as a 60th birthday present for a member of the board of directors at Seattle's ACT Theatre, Becky's New Car has had a successful life among regional theater companies since its premiere in 2008. Inspired by a ground...