Take a hard-as-nails U.S. Marine lieutenant colonel who served in WWII and the Korean conflict, put a whistle around his neck and give him a coaching job at Fort Worth Country Day school in the 1960s and '70s, and what do you get?
Plenty, including a movie that will be previewed this evening.
Former Country Day football coach Ralph Rosacker arrived at Country Day in the late 1960s and shook things up at the private school for the city's privileged families. The college athlete turned combat-decorated Marine was forced out of service for health reasons (carrying four bronze stars and two Purple Hearts home with him). He began molding the hearts and minds of upper crust kids in Fort Worth's tony school, although his efforts weren't always appreciated. The colonel's medicine –– sans the sugar at times –– did not always go down easy with students, parents or administrators.
But sometimes life ends up in Hollywood fashion: Rosacker became beloved, school officials named the football stadium after him, and a former student is making a movie about him. Booyah!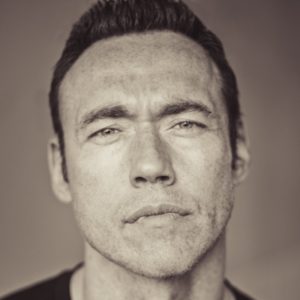 North Texas screenwriter and director Tim Williams is grateful to have been coached and molded by Rosacker, who died in 2001. Williams went on to play at Colorado State University and credits Rosacker with making him the man he is today. Williams has created a short film (much of it was shot at Country Day) in hopes of generating investment interest to expand The Colonel into a feature film.
See the trailer here.
Television and movie actor Kevin Durand (Dark Angel, Lost, The Strain, Legion) portrays Rosacker.
The Colonel will be shown three times between 5 and 7 p.m. tonight (Friday, Sept. 28) at Country Day's Scott Theater, 4200 Country Day Lane, FW. 817-732-7718