Laughs outnumbered the tears during last night's tribute to actor Bill Paxton. And that's just how the fun-loving Paxton would have wanted it, his friends said.
Paxton's schoolmates from the Arlington Heights High School Class of 1973 got together with other Paxton buddies at the Modern Art Museum of Fort Worth to share food, drinks, recollections, musical performances, and a tribute video produced by director James Cameron (Titanic, The Terminator, Aliens).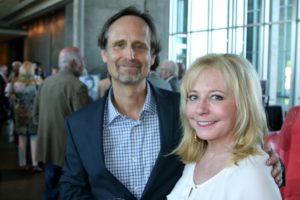 A highlight of the evening was the video's loving introduction by local filmmaker Tom Huckabee, who was 16 when he met Paxton in the mid-1970s.
Paxton was several years older, but they became friends because of their shared love for making movies. They beat around the streets, alleys, and rail yards of Fort Worth, making home movies on a handheld, box-shaped Super 8 camera.
Huckabee kept the camera all these years and carried it with him to last night's event, holding it as he spoke about his admiration, respect, and love for Paxton.
Friends described Paxton as someone who would be just as charming and engaging with taxi drivers, bartenders, cops, grocery clerks, or whoever, as he would with movie stars and powerful political figures.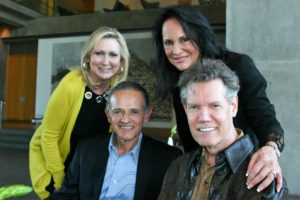 Actor and country singer Randy Travis attended with his wife, Mary, and sat at a table watching everyone mingle. A life-threatening stroke in 2013 makes it difficult for Travis to engage in conversations, and so Mary spoke for him.
Travis met Paxton on the set of Frank and Jesse (1995). The Western, also starring Rob Lowe, was one of Travis's earliest roles in a feature film.
Paxton helped him as an actor and became a friend.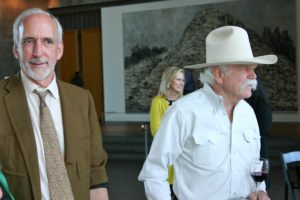 Paxton "gave him a lot of guidance and nurtured him a lot," Mary said.
"Randy always spoke about how going to the set when Bill was there was always a happy, good day," she said "One of his best memories in all of the 40-something films that Randy did was working with Bill Paxton."
A photo of Paxton and Travis together has been hanging in the Travis home ever since, she said, along with a poster from the movie.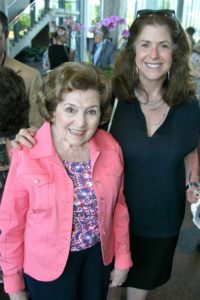 Longtime NBC-5 entertainment reporter Bobbie Wygant recalled her first meeting with Paxton during a Los Angeles press event for True Lies (1994), a movie directed by Cameron and starring Arnold Schwazenegger. Paxton had already left for Hollywood by the time Wygant had begun establishing herself as North Texas's most beloved TV show-biz correspondent. But Paxton made frequent trips to his hometown and knew all about Wygant.
"I was there with other journalists, lined up to do interviews," Wygant said. "When they told him Bobbie is coming in next, he bolted from his chair and ran out in to the hall. We nearly collided. He picked me up and whirled me around and around and around and around, and he said, 'Finally! I'm going to be interviewed by Bobbie Wygant!' "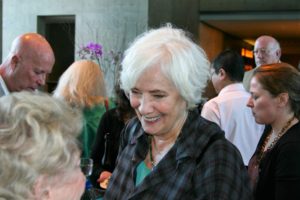 Then, he playfully needled her for having failed to invite him to her TV show back in Texas.
"Bill kept that hometown flavor," she said. "He didn't just put it on for show when he was back in Fort Worth. That's the way he was all the time, whether in Los Angeles or wherever. I always admired that about Bill. As we say in the trade, the 'Big Time' did not get him."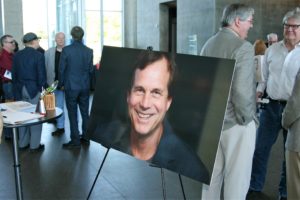 Paxton died on February 25 after complications related to a heart surgery.
He was 61.