Local Filmmaker Updates
Posted April 12, 2013 by Kristian Lin in
Blotch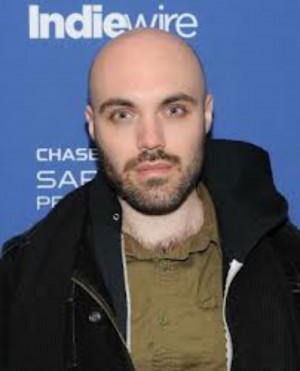 David Lowery has projects moving forward in Tinseltown.
Things are happening for two filmmakers we've profiled before in these pages. For Fort Worth's Chad Feehan, the horror movie he produced, All the Boys Love Mandy Lane, has been bought up by RadiUs-TWC, a subsidiary of the Weinstein Company that also put out Bachelorette and is also scheduled to release Only God Forgives, Nicolas Winding Refn and Ryan Gosling's follow-up to Drive. As for Mandy Lane, the movie is now slated for a release in late summer. Fort Worth audiences finally got a chance to see the film at last November's Lone Star International Film Festival, but the popcorn crowd has now been waiting a full seven years to see it. Given how previous release dates have come and gone for this movie, we'll believe this when we actually see the movie playing in the multiplexes. Nevertheless, this is the most encouraging news that the film has had in a while. Meanwhile, Chad Feehan continues to work, receiving a story writing credit on last year's Paranormal Activity 4.
In the meantime, David Lowery's career seems ready to go into warp drive. Since his Ain't Them Bodies Saints premiered at Sundance, the film has secured a release date of August 16. A few weeks ago, Lowery and writing partner Toby Halbrooks were hired by Disney to pen an upcoming remake of Pete's Dragon, the studio's partially animated 1977 film. Interestingly enough, the remake will not be a musical as the original was. And now comes the word that Lowery has secured Robert Redford as a producer and star of his upcoming feature The Old Man and the Gun, based on a New Yorker magazine article about a real-life bank robber who escaped from prison 18 times, including once from Alcatraz. The Dallas native who has filmed frequently on our side of the county line is now moving in heady company.