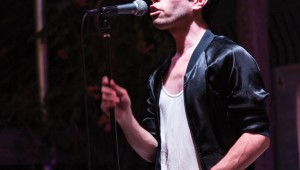 This year's version of our annual shindig was a two-day eargasm.


Eric Griffey
I started to relax a little bit on Saturday night, as Ronnie Heart slinked, popped, and locked across the stage at Shipping & Receiving Bar like that cartoon cat from Paula Abdul's "Opposites Attract" video. The sprig...
Jeff Prince
For about 25 years, either Coors Lights or Bud Lights have been my main thirst quenchers. It's time to find a new brand. An article in The Wall Street Journal says Anheuser-Busch and MillerCoors will increase their prices...