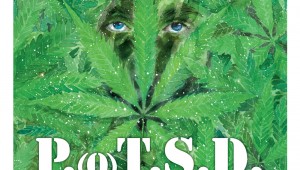 A combat veteran has gone from bombs to bongs in a journey toward peace.


Robert Ryan
Trying to move past my Iraq war experiences left me with some strange, scary thoughts. Hopelessness. Never wanting to get off the couch. Thoughts of driving my car off a cliff. Everything seemed pointless, useless. I wanted to ...
Jeff Prince
This YouTube video shows scenes from the Dallas-Fort Worth National Organization for the Reform of Marijuana Laws (NORML) street rally in Dallas this month. If anything, it's worth watching just to jam on the "Legal...