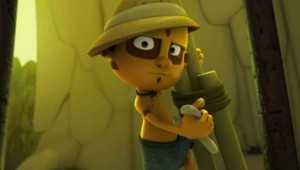 KRISTIAN LIN
WED ▪ 8 The Modern Kids Summer Flicks Series screens short films for free aimed at children of different age groups. This afternoon's session includes a modernized take on Hansel and Gretel, a re-telling of Abelard and Helo...
Jimmy Fowler
Amphibian Productions presents a staged reading of Lee Blessing's play Two Rooms 7pm tonight (Mon Jan 30) at The Modern. Tix are $15. Blessing's multifaceted drama, about a teacher taken hostage in Beirut and the vigil his ...
Big Ticket
The theater and opera departments at UNT are both taking the stage this weekend in different parts of campus, and both of their productions offer up some entertainment options that are hard to come by in North Texas.