The theater and opera departments at UNT are both taking the stage this weekend in different parts of campus, and both of their productions offer up some entertainment options that are hard to come by in North Texas.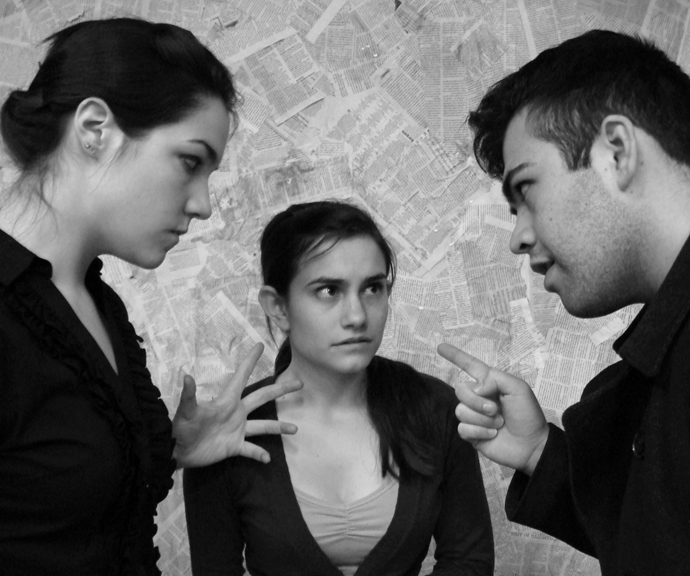 The actors will be putting on Lee Blessing's Two Rooms, a chamber work in every sense of the word. The play takes place in a room where an American is being held hostage by Arab terrorists and a separate room where his wife waits for word and wrestles with how best to use the State Department representative and the reporter seeking an interview to secure his freedom. The play was written back in 1988, which explains the Beirut setting, but other than that, the concerns that it addresses speak to our time as well.
On a lighter note, UNT stages its first-ever production of a Czech opera when Smetana's The Bartered Bride goes on this weekend. The deeper you go into Czech opera, the more you realize that the Czechs are playing an entirely different game from their Italian and German counterparts. The clusters of consonants and distinctive rhythms of Czech speech force the music to assume an entirely different shape. Advanced students should check out Janácek's works for the stage, but in the meantime, Smetana's village romantic comedy should be a good entry point for the unfamiliar.
Two Rooms runs Fri-Sun at Studio Theatre, Welch & W Chestnut sts, Denton.
Tickets are $5. Call 940-565-2428.
The Bartered Bride runs Feb 26-Mar 7 at Murchison Performing Arts Center, I-35E
& Av D, Denton. Tickets are $15-35.
Call 940-369-3782.