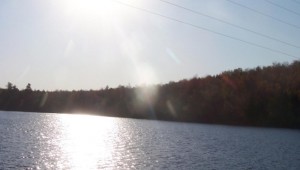 Jeff Prince
Valentine's Day is Thursday, and what better way to swoon your sweetie than to have lunch at Avoca Coffee, stare deeply into said sweetie's eyes, and say, "My darling, a January analysis by the state's elect...
A global energy struggle has begun that will reshape our world — and North Texas is one of the battlegrounds.


Michael T. Klare
A 30-year war for energy pre-eminence? You wouldn't wish it even on a desperate planet. But that's where we're headed.
Chow, Baby
Jeez, everybody gets so freaked out about the "wind chill factor." That's all Chow, Baby heard last week: "Ooh, it's only 14 degrees outside – with the wind chill factor." "ItR...
Back from Colorado, folk-rock singer-songwriter Daniel Katsük has newfound energy and … new bandmates.


CAROLINE COLLIER
When local folk-rocker Daniel Katsük decamped for Boulder, Colo., a year ago, he was looking forward to a new start.
Big Ticket
Fort Worth's cultural institutions continue to do their part to show us classical music as a vibrant, growing contemporary thing.