OPENING:
The Woman in Black (PG-13) Daniel Radcliffe stars in this horror film adapted from Susan Hill's novella about a young 19th-century lawyer who's terrorized by the ghost of a scorned woman while staying at a country estate. Also with Ciarán Hinds, Roger Allam, Misha Handley, Sophie Stuckey, and Janet McTeer. (Opens Friday)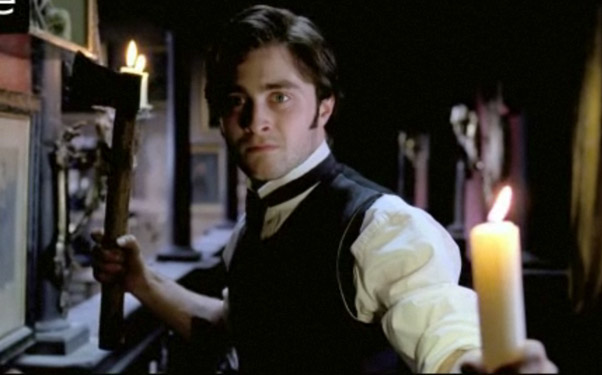 Chronicle (PG-13) Dane DeHaan, Alex Russell, and Michael B. Jordan star in this science-fiction flick as high-school friends who gain superpowers and are tempted to use them for evil. Also with Michael Kelly, Ashley Hinshaw, Bo Petersen, and Anna Wood. (Opens Friday)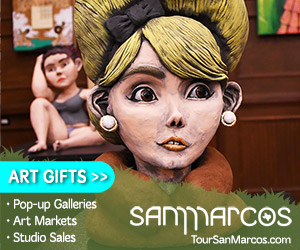 Extremely Loud and Incredibly Close (PG-13) This horrible piece of 9/11 kitsch stars Thomas Horn as a phobic 9-year-old boy who tries to figure out the meaning of a key left to him by his father (Tom Hanks), who was killed in the World Trade Center terrorist attack. Some of the flaws in this film come from the Jonathan Safran Foer novel that it's based on — the mute tenant played by Max von Sydow is a deeply unfortunate cliché. However, this weepy, overheated debacle mostly springs from director Stephen Daldry (
The Reader
,
The Hours
), who brings out the worst in both his actors and composer Alexandre Desplat, and frames every shot as if to tell us, "This is really meaningful." Save your money for a commemorative t-shirt. Also with Sandra Bullock, Viola Davis, John Goodman, Zoe Caldwell, and Jeffrey Wright.
The Girl With the Dragon Tattoo (R) The best film version of Stieg Larsson's novel that we were likely to get. David Fincher's thriller stars Daniel Craig as a disgraced Swedish journalist who becomes a serial killer's target while investigating a decades-old disappearance. Rooney Mara portrays the series' vengeful dark angel, Lisbeth Salander, and while she's a disturbingly disengaged, wraithlike presence, she doesn't bring the feral edge that Noomi Rapace brought to the role in the Swedish film version. Still, Fincher brings his typically meticulous and professional treatment to the material, covering a great deal of ground without derailing the momentum of this swift 158-minute film. If the filmmakers never transcend the book's limitations, they do leave us primed for Salander's further adventures. Also with Christopher Plummer, Stellan Skarsgård, Yorick van Wageningen, Joely Richardson, Steven Berkoff, Geraldine James, Goran Visnjic, Donald Sumpter, and Robin Wright.
The Grey (R) This Gloomy Gus of a thriller stars Liam Neeson as a suicidal Gloomy Gus of a professional wolf killer on an Alaskan oil-drilling site who takes charge of the survivors after his plane crashes in the middle of the wilderness. The characters succumb variously to the cold, wolves, and the hazards of navigating the terrain, but none of them do or say anything interesting. Director Joe Carnahan mistakes moroseness for seriousness, as he too often does, and his leading man follows him right down the path. If you're up for some pointless woe, here's your movie. Also with Dermot Mulroney, Dallas Roberts, Frank Grillo, Nonso Anonzie, James Badge Dale, and Joe Anderson.
Haywire (R) The title is wrong; this is actually a tightly controlled and emotionally subdued piece of work. It's the closest thing to a pure action-thriller that Steven Soderbergh has ever done, and he's unsurprisingly good at it. MMA fighter Gina Carano stars as a Marine-turned-CIA contractor who's sold out by a string of male superiors and runs for her life and kicks ass over two continents to find out who's at the end of it. Carano's not much of an actor, but she comes alive in the action sequences, whether it's a life-and-death brawl with Michael Fassbender in a hotel suite or an extended chase scene through the streets and over the rooftops of Dublin. The holes in the plot are papered over by the fluidity of Soderbergh's direction. Also with Ewan McGregor, Channing Tatum, Michael Angarano, Mathieu Kassovitz, Bill Paxton, Antonio Banderas, and Michael Douglas.
Hugo (PG) Martin Scorsese's children's fable brings out the primitive, elemental magic of filmmaking. Based on Brian Selznick's remarkable illustrated novel The Invention of Hugo Cabret, this movie stars Asa Butterfield as a 13-year-old orphaned boy who winds the clocks in a 1930s Paris train station when he and a girl (Chloë Grace Moretz) discover that her embittered adoptive father (Ben Kingsley) is Georges Méliès, a genius of early film who's now a neglected toy shop owner. Scorsese uses the 3D technology with unprecedented subtlety, giving depth and complexity even to throwaway shots of desk clutter. The story runs into a few wrong notes and dead spots in the early going, but the splendid segments depicting Méliès' creations of his fantasy films are enough to give even the most jaded moviegoers a new appreciation for the power of cinema. Also with Sacha Baron Cohen, Helen McCrory, Michael Stuhlbarg, Emily Mortimer, Ray Winstone, Richard Griffiths, Frances de la Tour, Christopher Lee, and Jude Law.
The Iron Lady (R) Phyllida Lloyd's biography of Margaret Thatcher tries to avoid the clichés of political bios and view the former British prime minister's accomplishments through the prism of her dementia-riddled old age. It's a bold gambit. It doesn't work. Abi Morgan's script deliberately skirts Thatcher's politics, so we never learn how she rose through the ranks, let alone the thinking behind her strongest-held principles or her most controversial decisions. Meryl Streep does a hell of a Thatcher impression in the lead role, but without context, her performance belongs in a Saturday Night Live sketch instead of a serious political drama. Why do we care about an old woman's loss of her mental faculties when the movie gives us only the faintest idea of who she is? Both Streep and Thatcher deserved better. Also with Jim Broadbent, Richard E. Grant, Olivia Colman, Alexandra Roach, Roger Allam, Michael Pennington, Anthony Head, and Iain Glen.
Joyful Noise (PG-13) Not half bad, really. Todd Graff's musical centers on a rural Georgia church choir trying to win a national choral competition. The power struggle between the choir director (Queen Latifah) and a wealthy church benefactress (Dolly Parton) is mostly forced, but the supporting characters are interesting and layered (especially Jesse L. Martin as the director's estranged husband), the signs of economic decline help give urgency to the group's efforts, and the romantic plot between Keke Palmer and Jeremy Jordan is well-taken. For inoffensive family entertainment, you could do a lot worse. Also with Dexter Darden, Courtney B. Vance, Judd Lormand, Kirk Franklin, and Kris Kristofferson.
Man on a Ledge (PG-13) After a promising start, this thriller falls off a … I'm not even going through with the metaphor. Fumbling his American accent at every turn, Sam Worthington plays an ex-New York City cop and escaped convict who threatens to jump to his death from a Manhattan hotel, but it's all a diversion so that his brother (Jamie Bell) can clear his name through an extralegal investigation. How these characters acquired the skills of high-end bank robbers is never explained, nor are the increasing contrivances piled on top of this slim plot. Elizabeth Banks cuts through her share of the B.S. as a police negotiator with a troubled past who tries to talk the guy off the ledge, but she's fighting a losing effort. Also with Ed Harris, Genesis Rodriguez, Anthony Mackie, Edward Burns, Titus Welliver, J. Smith-Cameron, and Kyra Sedgwick.
Mission: Impossible — Ghost Protocol (PG-13) Arguably the best of the M:I movies since the first one, this fourth installment stars Tom Cruise as a secret agent who's forced to go rogue with two colleagues (Paula Patton and Simon Pegg) and a State Department analyst (Jeremy Renner) after they're framed for a terrorist bombing in Moscow. Director Brad Bird (Ratatouille, The Incredibles) makes his live-action debut with some splashy action set pieces, especially a sequence with Cruise dangling off the side of the Burj Khalifa tower. This action flick isn't deep, but it's a tasty bit of escapism. Also with Léa Seydoux, Michael Nyqvist, Anil Kapoor, Vladimir Mashkov, Josh Holloway, and uncredited cameos by Tom Wilkinson, Ving Rhames, and Michelle Monaghan.
One for the Money (PG-13) The first of Janet Evanovich's Stephanie Plum novels becomes this surprisingly watchable comic thriller starring Katherine Heigl as the tough-talking Jersey girl who responds to a dire financial situation by taking up bounty hunting. The movie goes a bit far depicting Stephanie making rookie mistakes in her new job, and her romance with an ex she's supposed to bring in (Jason O'Mara) is tepid. Still, director Julie Anne Robinson manages a sprawling plot pretty well, and Heigl is much more likable when she's not trying so damn hard. A sequel with Stephanie's further adventures wouldn't be the worst thing. Also with John Leguizamo, Daniel Sunjata, Sherri Shepherd, Debra Monk, Ana Reeder, Leonardo Nam, Fisher Stevens, and Debbie Reynolds.
Red Tails (PG-13) A bunch of The Wire alumni get together for this sprawling historical epic based on John B. Holway's account of the Tuskegee Airmen and their fight to be accepted as fighter pilots during World War II. There's a totally unnecessary romantic subplot and too many stock characters populating this war movie — the hard-drinking squad leader (Nate Parker), the reckless daredevil (David Oyelowo), the God-fearing Christian (Marcus T. Paulk), the fresh-faced youngster (Tristan Wilds). Still, the story is eminently worth telling on the big screen, and the impressive roster of talent (headlined by Terrence Howard as the unit's commander) makes it watchable. Also with Cuba Gooding Jr., Elijah Kelley, Andre Royo, Michael B. Jordan, Daniela Ruah, Gerald McRaney, Bryan Cranston, Ne-Yo, and Method Man.
Sherlock Holmes: A Game of Shadows (PG-13) The great detective returns, but he's too busy dodging bullets to make much use of his detective skills, which is partly why this sequel is so disappointing. Robert Downey Jr. reprises his role, this time trying to prevent Professor Moriarty (Jared Harris) from starting a world war. The comic chemistry between Downey's Holmes and Jude Law's Watson is still here, and director Guy Ritchie comes up with two engaging twists on the device from the original in which Holmes thinks through his fight sequences before they happen. Yet Holmes' deductive reasoning powers are reduced to sleight of hand and a series of silly disguises. If you're not going to show off Holmes' brains, why bother with him at all? Also with Noomi Rapace, Stephen Fry, Kelly Reilly, Paul Anderson, Eddie Marsan, and Rachel McAdams.
Tinker Tailor Soldier Spy (R) This adaptation of John le Carré's spy novel is better if you've already read the book or seen the 1979 TV miniseries, but even newcomers can appreciate the intelligence and craftsmanship at work. Gary Oldman portrays a retired British spy who's brought back to MI6 to find a Soviet double agent at the top of the agency. Director Tomas Alfredson (Let the Right One In) creates a sense of claustrophobia by photographing characters behind glass partitions or in frames within the frame, and he stylishly captures the dowdiness of cold-war Britain — you can practically feel the rising damp. Gary Oldman can't match the hooded watchfulness that Alec Guinness brought to the role, but his quiet strength mirrors the film's. Also with Colin Firth, Toby Jones, Ciarán Hinds, Mark Strong, John Hurt, David Dencik, Kathy Burke, Stephen Graham, Simon McBurney, Konstantin Khabensky, Svetlana Khodchenkova, Benedict Cumberbatch, and Tom Hardy.
Underworld: Awakening (R) Even the return of Kate Beckinsale and her one-piece leather outfit can't jolt this fourth installment to life. Nor can the plot, which involves the vampire warrior being roused from a 12-year enforced slumber and discovering that she has a daughter (India Eisley) with some powers of her own. Directors Måns Mårlind and Björn Stein find a pretty 3D visual effect with an anti-werewolf grenade that releases silver particles into the air. Unfortunately, they fall down on the numerous action sequences and make the mistake of thinking we care about the events in the previous three films. We don't, and we don't care about this one either. Also with Michael Ealy, Stephen Rea, Theo James, Sandrine Holt, Kris Holden-Ried, Charles Dance, and an uncredited Wes Bentley.
War Horse (PG-13) Steven Spielberg's uneven, overlong adaptation of Michael Morpurgo's book was inspired by the recent stage version but in no way mimics it. Instead, Spielberg films this story (about a rambunctious horse that survives World War I after passing through the hands of various owners on both sides) in an earnest, unironically epic manner. The film sports good performances and one remarkable scene between a British soldier and a German soldier working together in no man's land to free the horse from barbed wire. Yet these bits don't come often enough to build up any momentum. Both Spielberg and other filmmakers have been to this territory before, and they've done it better. Starring Jeremy Irvine, Emily Watson, Peter Mullan, David Thewlis, Niels Arestrup, Tom Hiddleston, Benedict Cumberbatch, Celine Buckens, Toby Kebbell, Geoff Bell, David Kross, Rainer Bock, Robert Emms, Hinnerk Schönemann, and Eddie Marsan.
We Bought a Zoo (PG) By the standards of PG-rated movies about animals, this is sharply written and engages some unexpectedly thorny issues in a grown-up way. By the standards of Cameron Crowe movies, this falls flat. Adapted from Benjamin Mee's memoir, this dramedy stars Matt Damon as a widowed journalist who moves his two kids into a house attached to a run-down zoo. The movie's treatment of bereavement isn't nearly as good as The Descendants' and a couple of forceful scenes near the end (one involving Scarlett Johansson as a zookeeper arguing that an aged lion needs to be put down) only show what the rest of the movie is lacking. Crowe is still flailing for direction. Also with Thomas Haden Church, Colin Ford, Maggie Elizabeth Jones, Angus Macfadyen, Patrick Fugit, John Michael Higgins, J.B. Smoove, Carla Gallo, Peter Riegert, Stephanie Szostak, and Elle Fanning.